MANDRAROSSA IS THE UNEXPECTED SIDE OF SICILY
The study on the grapes' behavior and the intense micro-vinification activities have led to the introduction of several wines into the product line, some of which, unique for the Sicilian panorama.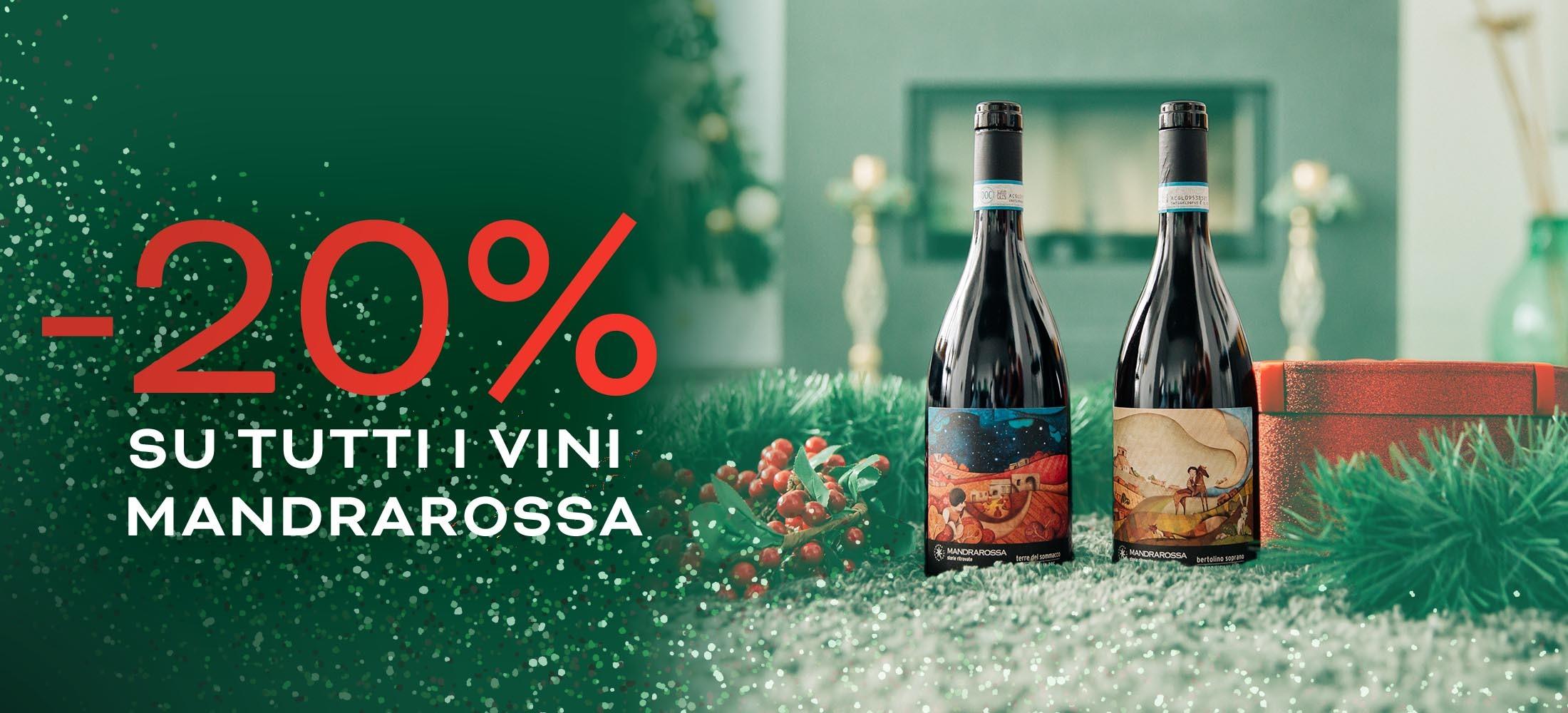 INNOVATIVE
Unique and extraordinary varieties for the wine-producing panorama of our region, as blends or single varieties.
CARTAGHO
One of Mandrarossa's flagship wines, produced using the best selection of Nero d'Avola grapes. A structured, balanced and well-rounded wine that captivates everyone.
REDISCOVERED STORIES
From the Menfishire districts, to the vineyards at the foot of Mons Gebel, to the uncontaminated lands of Cossyra, an island swept by the wind, the wines from the Rediscovered Stories product line represent the true essence of Sicily, pure and innovative.
CALAMOSSA
Produced from the selection of the best white variety grapes, a wine named after a breathtaking cove set between the vineyards and the sea. The right balance between sugars and acidity makes Calamossa a harmonious wine, perfect to brighten up a fresh summer aperitif.
VARIETALS
Fresh wines from international and native grapes, which express the authentic aromas and flavors of a rich and diverse land.
I BARILOTTI
Barilotto is an innovative line of magnum created by Mandrarossa to keep its high-end wines.
Smooth and round, Barilotto it's an elegant and well-shaped bottle of 1.5 Lt which makes it unique and distinctive.
GIFT PACKS AND VERTICAL WINE BOXES
A special packaging was created for each product line, ideal for containing fine bottles, as well as for gifts.
Their exclusive and refined style is paired with traditional and innovative materials. Wooden boxes, single-bottle cases and paper goods suitable for every occasion.
LOLIO
A line of extra-vergin olive-oil produced from an autochthonous cultivar in a terrain that is ideally suited to the cultivation of olives.
The mild Biancolilla, the aromatic Cerasuola, the tenacious Nocella del Belìce and the intense Val di Mazara DOP - a blend of the three varieties.